Guest:
Nicholas Holton
Eva Hagenhofer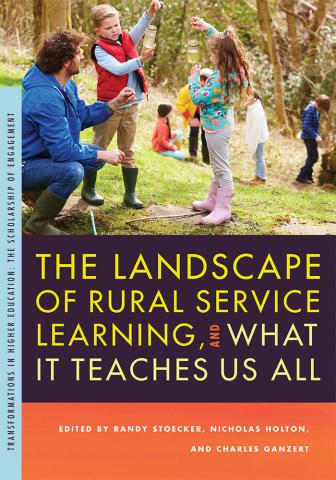 Students of higher education have valuable knowledge & skills to offer to organizations outside of school walls, and rural areas can provide real-life opportunity & experience to such students, while helping bridge the town-gown gap. Nicholas Holton is co-editor of The Landscape of Rural Service Learning & What It Teaches Us All, and Eva Hagenhofer is a contributor, both with decades of experience in the field and active with The Rural Alliance for Service Learning.
Another valuable resource for campus civic engagement is Campus Compact.

The Landscape of Rural Service Learning was co-edited by Randy Stoecker, Nicholas Holton, and Charles Ganzert.